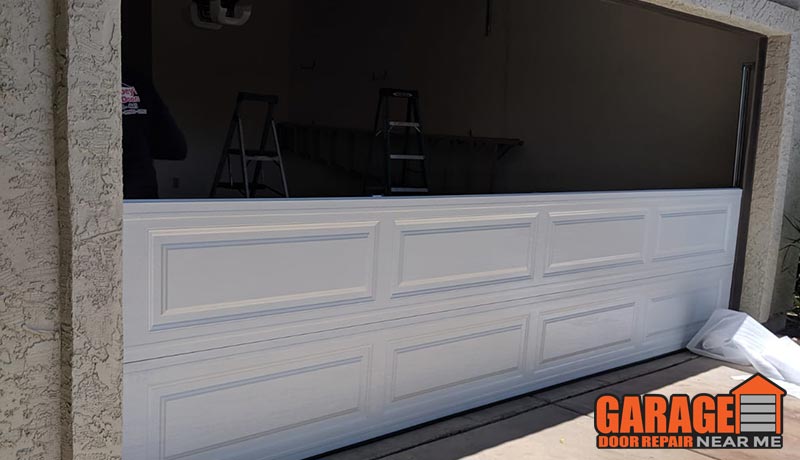 Garage Door Damage Repair
Need Panels Replaced or a New Garage Door Installed? Call us now and we can quickly and professionally repair and replace your damaged garage door panels. Call Now!
Garage Door Panel Installation
Repair Damaged Garage Door Panels
Backed into or damaged your garage door? You may not need to replace the entire garage door. We'll inspect your garage door and recommend your best option. We can match and replace individual garage door panels, hinges, track rollers and cables. We'l make sure everything is properly adjusted, aligned and in proper, safe working order.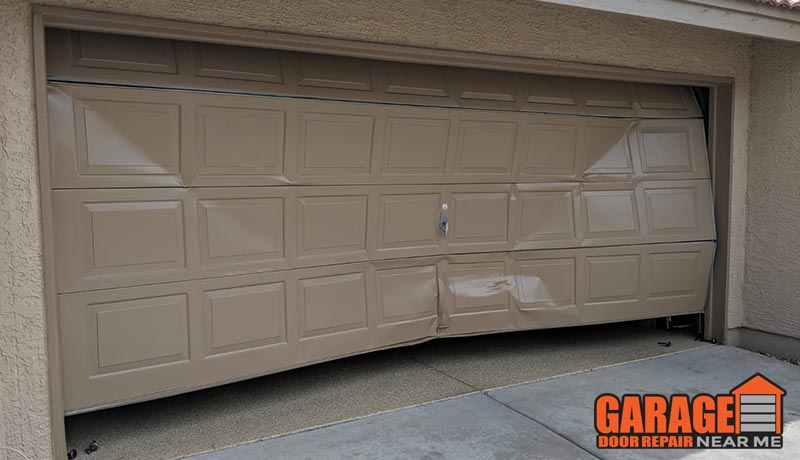 Garage door repair service:
Replace damaged garage door panels
Replace garage door rollers and hinges
Install either nylon or steel rollers
Adjust garage door roller track
Provide all garage door replacement parts
If your garage door isn't opening and closing smoothly and making unusual grinding noises, call us now! Our mobile technicians are available. Call Now!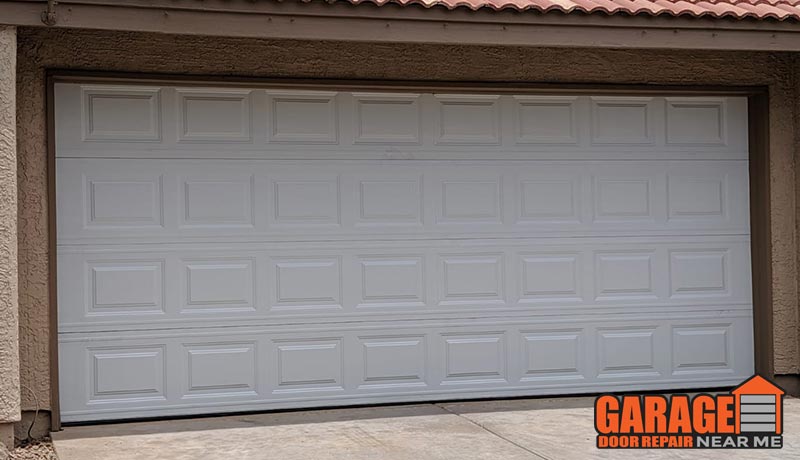 Best Garage Door Panel Material
Wood - Wood is the most attractive and high-end looking garage door materiel. It can also be customized with your own unique design. Wood doors are strong and are a great option for swinging doors. But, there are a few considerations. Wood doors can be expensive, they are heavy and are more susceptible to weather conditions and will need regular maintenance and refinishing.
Steel - Steel doors are popular due to their cost, strength and durability. While steel doors require less maintenance that a wood garage door, they can also rust in in wet and snowy weather environments.
Aluminum - Aluminum doors can be slightly more costly than steel doors but are better at resisting corrosion due to weather. Aluminum, like steel, is also more susceptible to dings and dents.
Fiberglass - Fiberglass garage doors can be designed with the look of more expensive wood doors but at a fraction of the cost. They are low maintenance but over time can become brittle in harsh weather and may crack or break.
Vinyl - Vinyl doors are a popular choice for a lightweight, low maintenance doors. They are also weather and dent resistance. Vinyl doors are a great garage door option if you have kids that like to play in the driveway and kick soccer balls up against the door or if you have a basketball hoop over the garage or in the driveway.
Garage Door Repair in Waddell & Metro Phoenix
Call now for garage door repair service
Call us day or night to request service or to schedule an appointment.